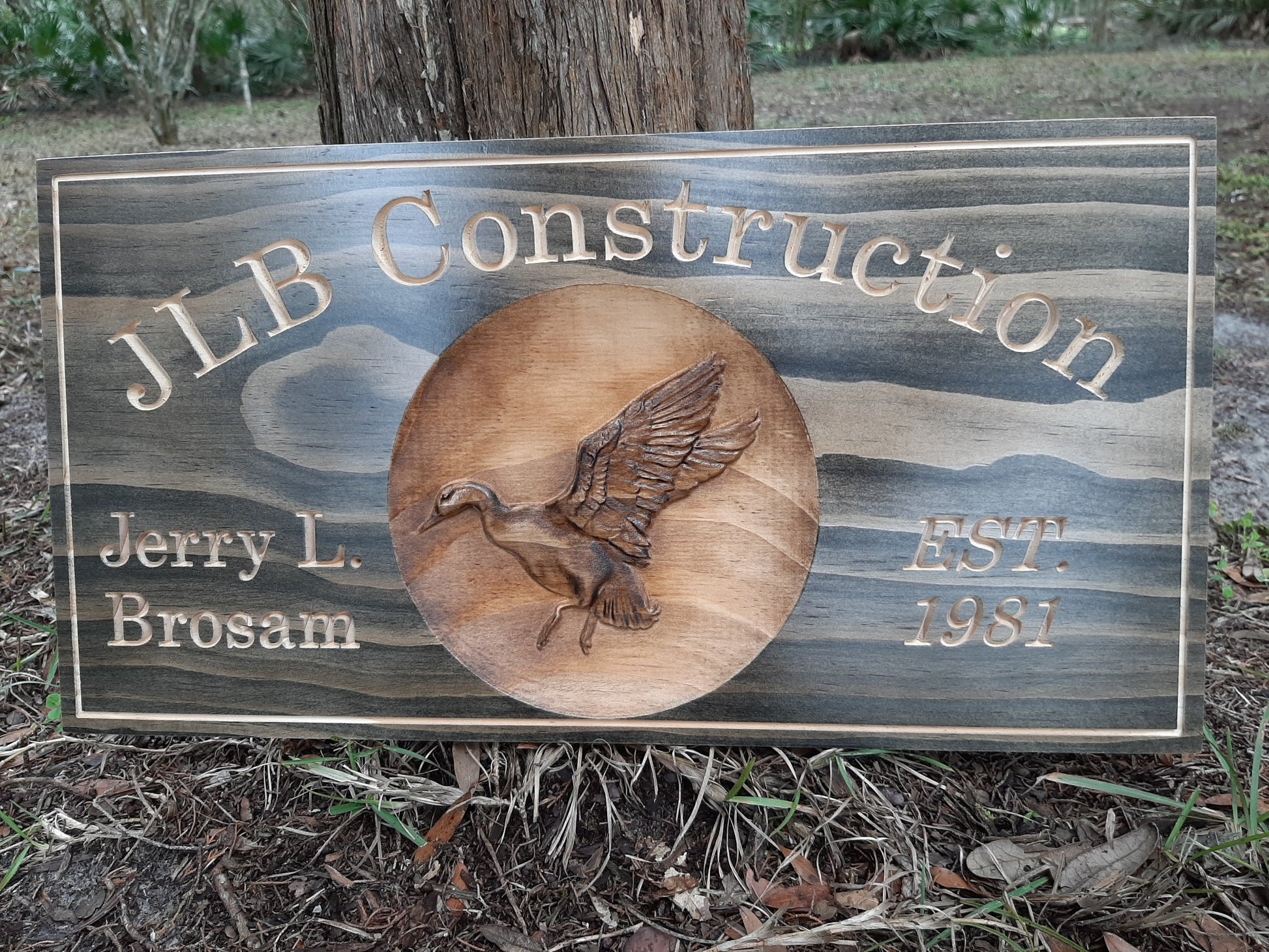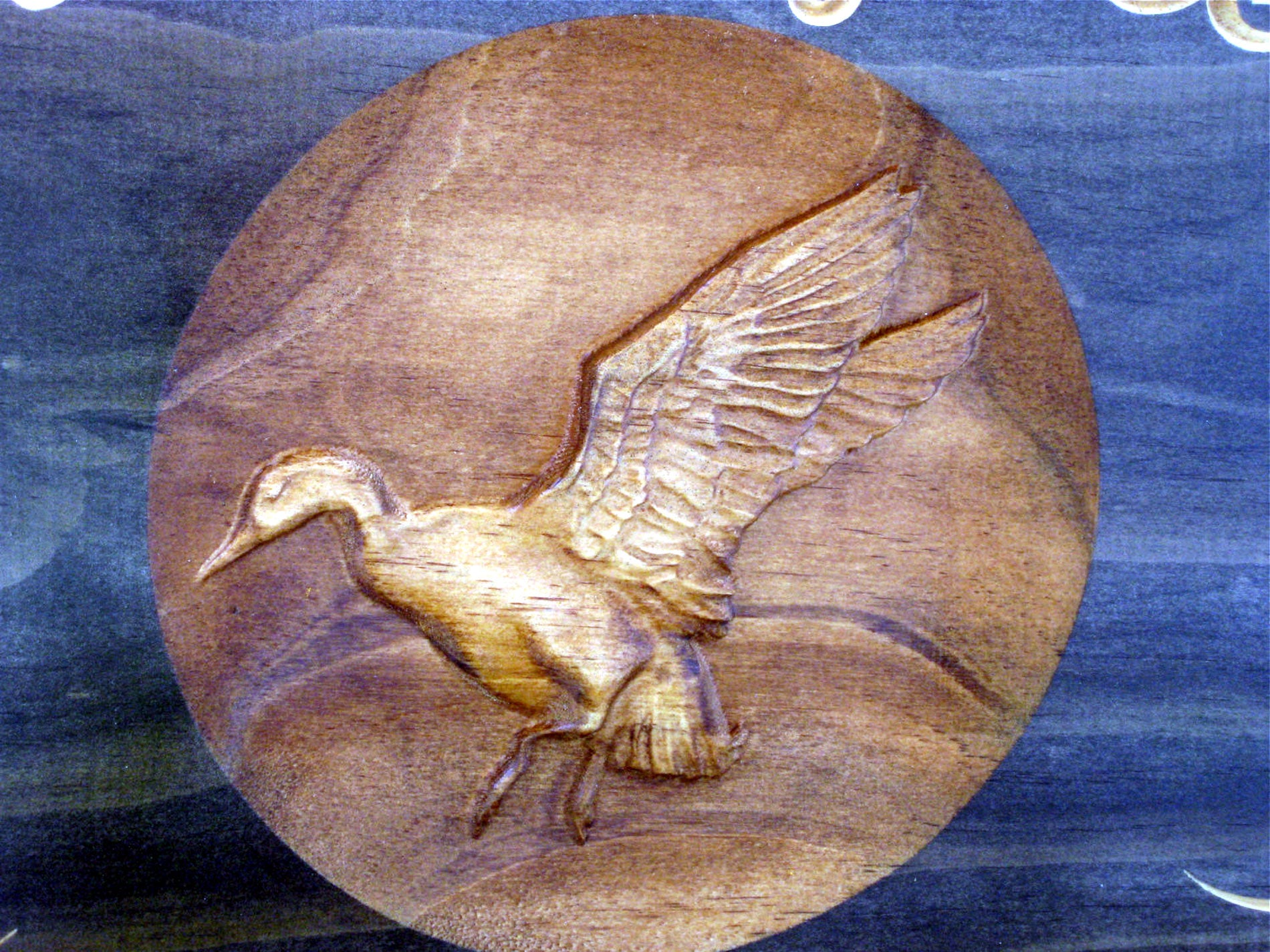 Personalized Duck Hunting Camp Name Sign
Sale price
$114.95
Regular price
This Personalized Duck Hunting Camp Name Sign would be a perfect gift for the hunter, Hunt Cabin, Getaway retreat or a one-of-a-kind Wedding gift for the outdoors couple. This custom wood carved name sign is made in the USA.
Decorate your cabin with unique rustic wall decorations featuring wood carved signage with Deer, Birds and many other animal 3D graphics to choose from.
Size:   Approx.   22″wide  x  11″high  x  3/4″thick
Bass, Canadian goose, canter horse, coho salmon, deer buck, elk, flying duck pair, flying mallard duck, leaping bass, moose, standing bear, standing quarter horse, tom turkey**

***Please visit our 'Gallery' for more ideas and let us know how we can make your sign special.***
This product is sealed with a high quality spar urethane for long lasting beauty and protection. *Not meant to be displayed in constant direct sunlight, rain or other harsh conditions.
Hanging Hardware:  Saw-tooth hanger.

TOP LINE LIMITED TO 20 LETTERS/SPACES
Ordering:    1. Fill in Top line personalization   
                    2.  Fill in Left and Right text boxes     

                    3. Choose a 3D dished graphic